Industry-Leading Fitness & Wellbeing Classes in Vietnam
---
| Class Schedule | Class Price & Membership | Make Your Booking | Class Descriptions |
Our classes are unique and industry leading. The classes are all designed and delivered with sound scientific fitness principles. Focused on improving your function while giving you great fitness and fat loss results.
There is no fluff… only effective workouts designed to achieve specific results. There are no "run of the mill" workouts… we pride ourselves on creating a challenging and effective workout every time. We have limited spaces available in every class to ensure excellent service, quality instruction and personal contact with the Coach. We aim to provide a small group Personal Training experience rather than a "follow the leader" horde. It is essential to book your place in our classes for these reasons. You can do this by using the simple booking system below.
Get in touch today… Feel the difference and see what makes these unique classes so good! The evolution of fitness is here with Body Expert Classes!
Small Group Workout Schedule: We are offering classes both IN-STUDIO as well as ONLINE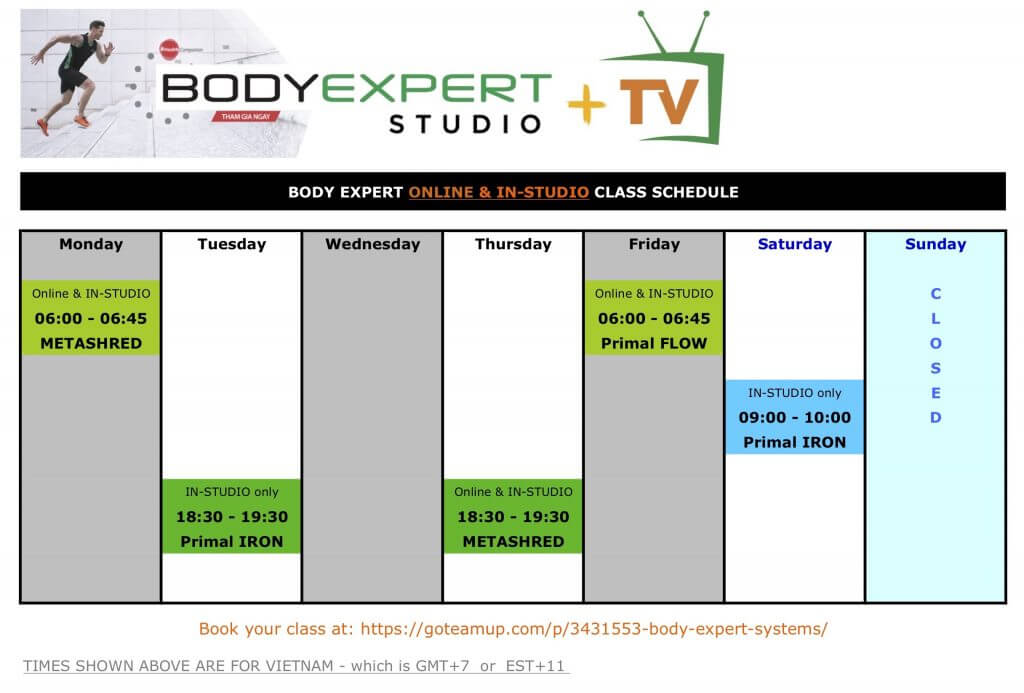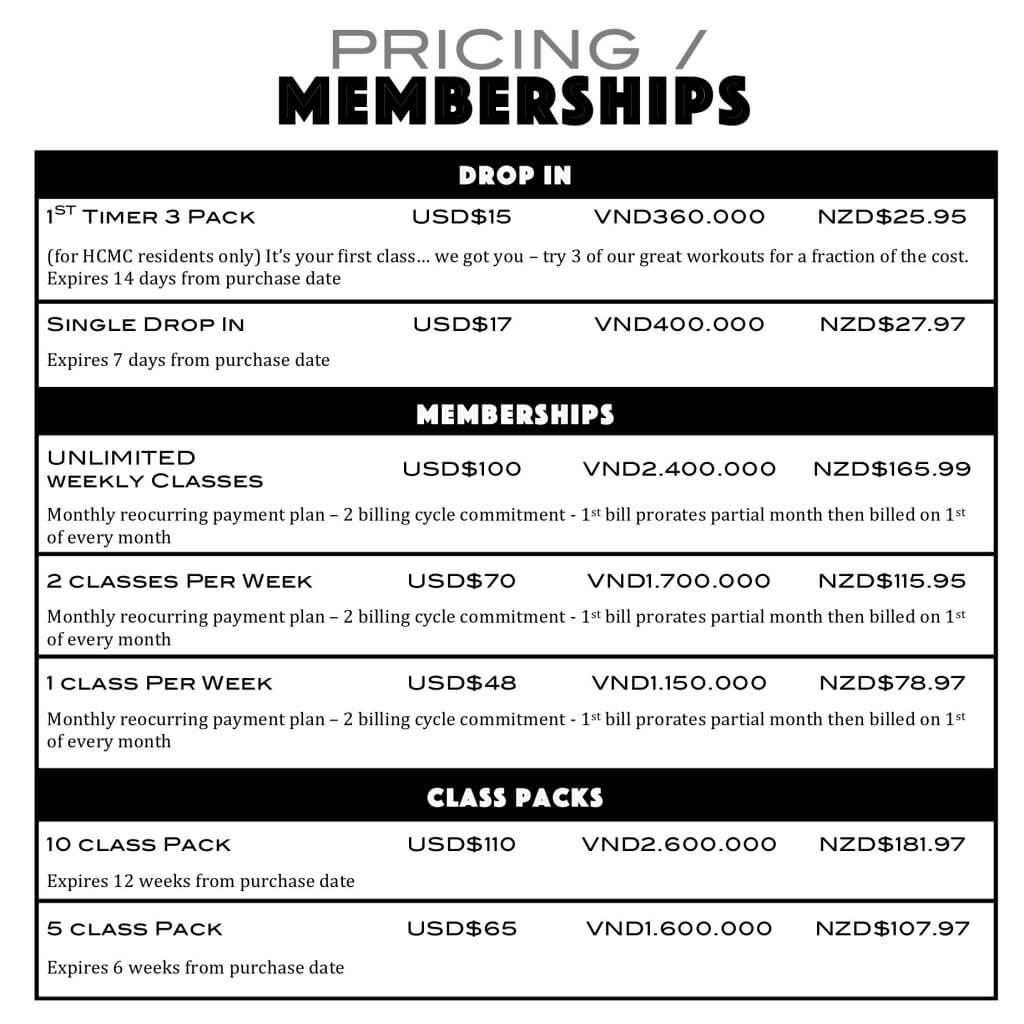 You can purchase memberships and class packs online through the booking app or via paying cash at the studio.
CASH PAYMENT
If you'd prefer to pay cash please contact us here: bookme@bodyexpertsystems.com to save your place in the initial class and make payment on arrival.
ONLINE PAYMENT
Simply click on the class and you'll be taken through to the booking portal. If for some reason the link does not work please click here: Team Up with Body Expert Systems   which will take you directly to our online payment and class booking service.
Our classes are more like small group personal coaching – spaces are limited, so we can provide the best coaching experience possible. Use the booking system above to secure your spot   
– WHAT TO BRING?
All you need to bring is a water bottle, workout towel, a smile and a conquer all attitude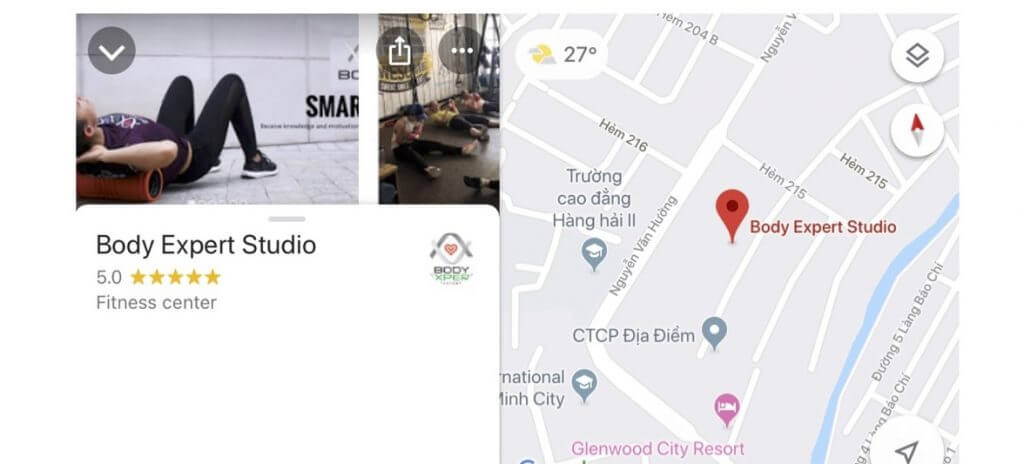 It is easy to find our Body Expert Studio. We are on google maps, so simply do a search for "Body Expert Studio" and it will pop right up for route planner and location.
Our address is Hem215B 19A Nguyen Van Huong, Thao Dien Ward, District 2. Right behind the British International School Primary Campus off Hem 215.
We are also available for private group training sessions.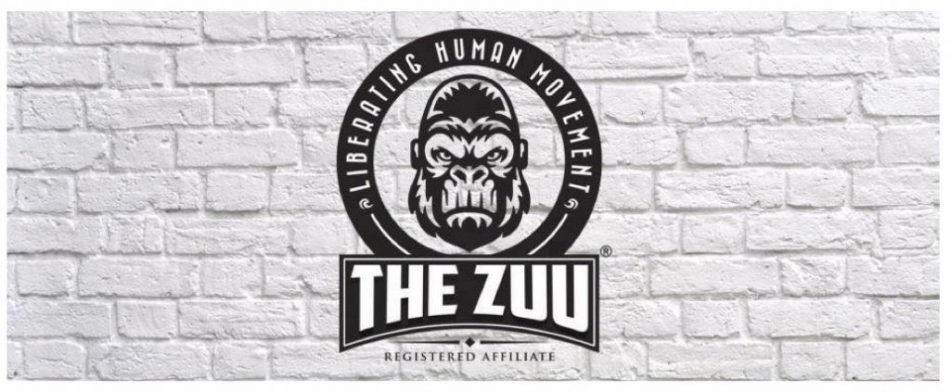 The class that liberates human movement. PRIMAL FLOW is designed around "primal movement" patterns & body-weight strength through range. Based on the movements of animals and young children, this freewheeling primal movement workout puts the fun back into fitness.
PRIMAL FLOW has the best benefit to risk ratio of any exercise on the planet! The combination of ZUU and posture correcting exercises not only presents minimal risk of injury but also actually prevents injury. This is due to it being low impact and causing the joints of the body to move through a full range of motion in multiple planes of movement. This workout bridges the gap between traditional strength & conditioning programs & the core strength, mobility and flexibility gains associated with yoga and Pilates.
It has been implemented by UFC athletes, Professional Rugby Union/League Teams, the Army & SAS, can benefit athletes in any sport and the general public to get fitter, become functionally stronger and move better. It is unlike any training you've experienced before! ZUU is a truly multi-purpose fitness workout. Do you want a strong core, no back pain, lose fat, get incredibly fit, increase strength and joint stability, improve flexibility or avoid injuries? Then ZUU is for you.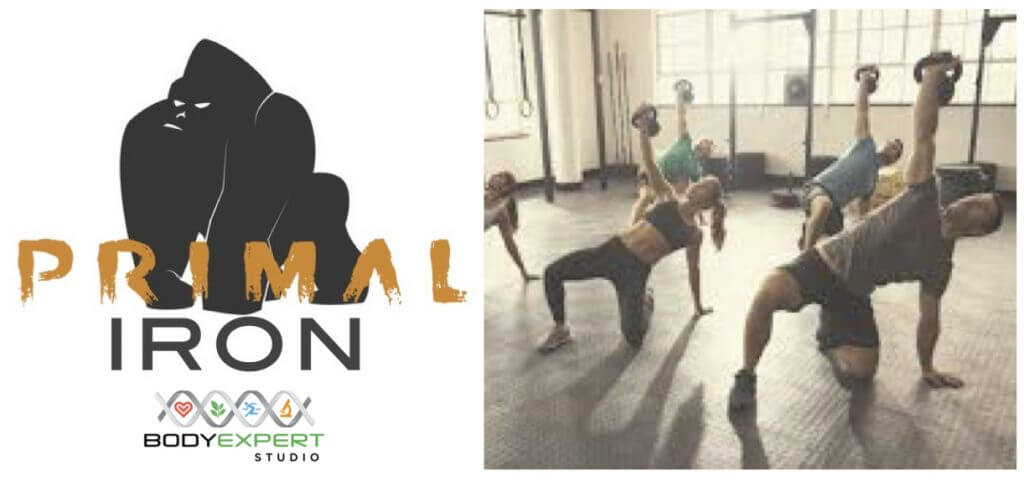 PRIMAL IRON is the perfect mix of functional resistance exercises mixed with ZUU and animal based movements to optimise your complete fitness and performance. The workouts are designed to keep you youthful = build muscle, improve mobility and joint function as well as maximises metabolic processes!! We use a huge range of equipment to boost the effectiveness of the full range functional movements. Perfect for improving sports performance and general all round fitness, function and fat loss. 
PRIMAL IRON combines the best of ZUU with functional safe weights exercises to add an additional strength focus to a traditional ZUU workout. This class allows us to train the full movement spectrum utilising key resistance exercises to target generally under active or under developed muscles and movements. Like all our classes the work happens in a supportive, respectful, interactive, reassuring, compassionate and encouraging atmosphere… be ready to work your ass off while dishing out some high fives and pats on the back!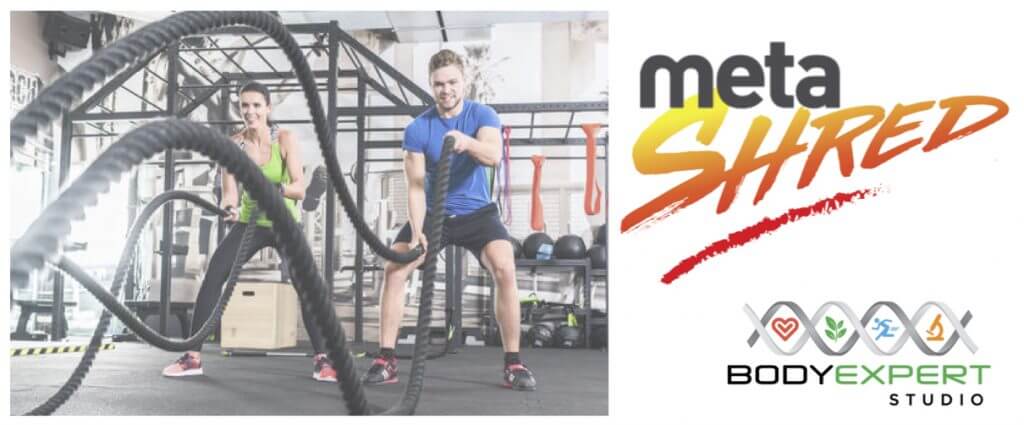 Body Expert META-SHRED will build a toned stomach with legs and ass that will turn heads. META-SHRED focuses on maximising fat loss, boosting metabolic output and building lean and toned bodies. We recommend that you attend this class fasted and well hydrated… to get even better results we will recommend additional nutritional tips to those who attend and want to get the best results from our morning workout… as well as get the best start to your day.
META-SHRED is a metabolic training system that will cause you to shred body-fat at a blistering pace, but it's also scientifically designed to build toned, lean and well shaped muscle. That's a two-for-one deal that helps you sculpt, chisel, and define your whole body.
With cutting-edge techniques like continuous tension training, blood shunting, enhanced muscle activation, and multiple matrix sets, we show you how to unlock a new level of total-body conditioning. These META-SHRED methods will help you train both smarter and harder, the undeniable formula for achieving extraordinary results. The metabolic stress and muscle pumps are just off the charts. This class strips away fat and reveals hard, toned muscle.
META-SHRED is never predictable! A challenging fun workout using a mixture of TRX, barbells, tires, sleds, trap bar, kettlebells, functional movements, battle ropes, gymnastic rings, elastic resistance, sports agility, MetaFit, ZUU, plyometrics and boxing to condition you to BE FITTER, stronger and leaner.
FIND YOUR GREATNESS…
The great thing about all of the Body Expert Small Group PT Workouts is that everyone can work at their own pace, there is no coordination needed and the workouts really get results. You just have to give your all, whatever level you are capable of, and keep pushing for as long a you can.
Coach Phil is a certified Program Design Specialist, which make the Body Expert Small Group Workouts the best in Saigon. The workouts are very accessible, simple and easy to understand and follow, while pushing you towards greatness.
Body Expert classes are definitely very high intensity – as they need to be to create physical change and amazing benefits – but options are provided for all levels and you can easily manage your own pace. All the workouts are designed to improve your posture, teach you how to move correctly, improve your joint function as well as effectively and quickly enhance how you perform, look and feel.
Join our fitness crew and experience the difference… sign up today!