Step into the world of our testimonials, where tales of transformation and victories weave a vibrant tapestry. These stories aren't just accounts; they're the golden nuggets of our journey.
Our relationship with our customers? It's like a bond forged in the fires of trust and loyalty. Their words aren't just letters strung together; they're a symphony of admiration that fuels our quest for excellence.
These testimonials aren't mere words; they are living, breathing sagas of transformation and satisfaction. The best part? They come from the hearts of our beloved customers, who have graciously shared their adventures with us.
Professional Testimonials
Client Testimonials
Courses Testimonials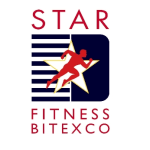 Steve Chipman
Manager Director Star Fitness Vietnam
Phil works with many of our clients and each one of them raves about his professionalism, his knowledge, and the results they have achieved. Phil is the most knowledgable coach I've had the pleasure of working with. He writes wellness articles for us and many other local and international publications. Most importantly he educates our team of trainers on a weekly basis to help them improve their knowledge, so they can also become the best professional trainers in Vietnam. Phil has done a great job for us here at Star Fitness we recommend him very highly.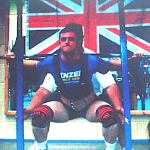 Alex Wheatman
British and World Powerlifting Champion
Phil is an intellectual who has travelled the world. He is totally focused in achieving his clients specific goals so they feel great about themselves.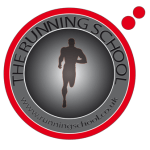 Mike Nicol
Director - The Running School, London
Phil typifies what is required to be successful in the fitness industry. Phil is outgoing, friendly and has excellent client communication skills. He is also a highly knowledgeable and well-read individual, who always provides high quality specific sessions and structure to his training. Along side this he is an inspirational manager who facilitates an ideal working environment whilst delivering results where ever he works. I would have no hesitation in recommending Phil as a trainer or as a manager.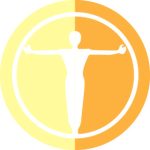 Dick van der Poel
Physiotherapy Phnom Penh Clinic
We have worked with Phil for two years now and in this time we have referred many, former physiotherapy, clients to him. Phil facilitates the (re)entry in the fitness world for those who lack the confidence to move actively. The feedback received form our clients have always been more than positive and improvements have been measurable. Phil is a great business partner and we hope that he continues to inspire and motivate his clients with high standard customized fitness and nutrition programs.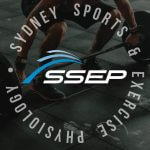 Dean McNamara
Accredited Exercise Physiologist, Sydney Sports & Exercise Physiology
Phil amplifies what the fitness industry requires, great knowledge, excellent client communication, and fantastic management skills.

Dr Liudmila Karpenko
Doctor - Mekong Clinic, Cambodia
Phil's knowledge and understanding of the human movement system and functional training is excellent. He is knowledgeable, personable, professional and reliable. Phil helped me lose over 12kg and feel better than I ever have. I would recommend his professional services to anyone who wants 100% value for money.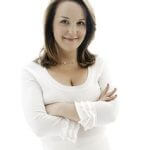 Kim Davis
I was called "obese" in front of 8 million people on TV
I recently appeared on a TV program where I was called "obese" in front of 8 million people. Needless to say, this has given me the incentive to lose weight, get back into shape, and be the best I can possibly be.
In just 4 weeks, I have lost a total of 15 pounds. I am stronger, happier, more productive, and much healthier than I have been in over 5 years! But the best feeling was clearing out an entire wardrobe of baggy clothes!
I was skeptical about working with a physical trainer. I have had some negative experiences and have injuries (especially concerned about my knee problems). However, it was immediately apparent that Phil's knowledge extends beyond just exercise. In fact, he has me doing activities and movements I didn't think I would ever be able to do again. He has helped me sort my diet and start eating healthy. He's listened to all my concerns and provided solutions that fit my lifestyle. But more than anything, he's been a tremendous source of moral support. Whenever things get tough, he talks me through it, re-motivates me, and gets me back on track. I find that this has been the biggest factor in my success and I am extremely grateful for it.
Like many people, I'm not self-motivated to work out, but he makes my sessions fun. It's clear that he loves what he does and that enthusiasm rubs off on everyone that is around him. Now, I actually look forward to getting to the gym. That's a pretty impressive achievement! I still have a long way to go, but I'm confident that I will get there!

Ian Kelso
Encouragement and motivation
I have trained with Phil for 5 years. My priorities were to increase my general fitness level and specifically to train for skiing which I like to do at an advanced level, as well as the odd 10km run.
Phil provided encouragement and motivation as I started in an unfit state and we have worked on a variety of programmes that have aimed to build up my core muscle groups, balance and coordination.
He remains patient and is excellent at breaking down exercise regimes into single steps to enable me to grasp what is required and then to build this up into a more complex series of movements. I have worked both indoors at a gym with Phil and over the last year outdoors in a park which has made exercising a lot more fun and challenging.
Phil has very good communication skills and his training and professional background means you are working with a highly competent and exceptionally qualified sports professional. He comes recommended at the highest level.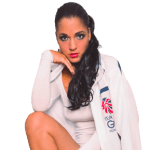 Martine George
Imporved my ability to dance and perform
Since working with Phil my dancing has really improved. This is the first time I feel that my workout sessions are improving my ability to dance and perform. I am stronger, have more stamina and my body feels freer and more stable. Phil's casual yet professional approach to his personal training sessions helps to keep me motivated and focused on my goals.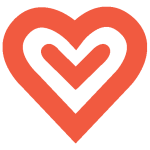 Jennifer Spelman
Lost over 9lbs & 2 1/2 inches in 5 weeks
My training sessions with Phil have been great fun and very challenging. Over the last 5 weeks I have noticed an overall improvement in muscle tone, I have lost over 9lbs in weight and in particular I am delighted to have lost 2 1/2 inches from my waist and 2 inches around my hips. I feel more energetic and toned and more positive about exercise generally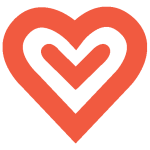 Christy Boucher
I dropped from a UK dress size 12 to a 6
I started training with Phil Kelly following the birth of my daughter. I have always enjoyed regular exercise, but after gaining an excessive amount of weight during my pregnancy, I knew I needed more motivation than the treadmill. Phil has a great knowledge of fitness and nutrition that he incorporates to the advantage of every client.
He developed a programme that catered to my goals, which he continues to adapt in order to meet my changing needs. Phil has a great personality which makes our sessions fun even when they are demanding. I find his style of integrating weight training and cardiovascular exercise in a high energy and enthusiastic manner more beneficial than my two previous trainers. Each workout is kept interesting by utilising, amongst other things, swiss balls, rollers, slides, boxing, kettlebells and Galileo vibrating plate. I have more muscle tone and feel healthier than I did ten years ago. Since our first session I have dropped from a UK dress size 12 to a 6. I credit my results to Phil and his tireless efforts to get me fit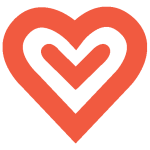 Lindsey Pierce
I was never hungry or craved foods. This is huge for me!
I started working out with Body Expert Systems because I was bored of my same routine of weights and cardio and felt that I was on a plateau with my fitness. I regularly work out, eat fairly healthy and have tried many workouts/trainers in Cambodia and the USA. However, I was intrigued by Phil's approach and theories on how to eat and train. It seemed straightforward and made sense – unlike other programs that have you tracking/measuring your meals, keeping track of complex workout sessions, etc.
In just six weeks of working with Body Expert Systems I decreased by body fat, and lost cm throughout my body, but most incredible was the way I felt. I had never felt satisfied by the "diets/meal plans" previous trainers had suggested and was always waiting for my cheat day to splurge. However, on this plan, I was never hungry or craved food. This is huge for me!
During the initial assessment, I was made aware of some areas I needed to strengthen for my posture and daily movements which had never been pointed out to me before, during the six weeks I worked hard and noticed results!
I appreciated that Phil took my personal goals and body into account instead of just giving me a one-size-fits-all plan. I felt that it was specific to me and that he was invested in making a plan that worked for me and would constantly modify or adjust whenever necessary. Phil Kelly is different from other trainers because I felt that he safely pushed me past my comfort zone during each session and kept encouraging me to go faster or tweak my technique just a bit to make it more effective. Many times other trainers won't push enough or aren't focused on my technique and therefore lack an intense workout.
Overall, I felt this experience was hard, effective and gave me a better understanding of how to live a healthy lifestyle not just a lot of shortcuts to get fit quickly. I would highly recommend Phil and Body Expert Systems to anyone who is up for a challenging program, gaining real results, or just wants to lead a healthier lifestyle.
Akemi Rhea
"I feel 10 years younger"
This course has changed my life forever. I cannot tell you how good I feel! I feel at least 10 years younger. I appreciate all the information you provided me and my husband– to take on this "food revolution". it truly is not a diet. Thank you for helping me get back my life and my health. I cannot wait to see how I am in a year from now. Even though I am still overweight, the habits that are currently in place have only helped me feel a ton lighter and healthier. I went from being lethargic and depressed to vibrant and alive. Thank you Phil for living it out before us too. We can tell you to believe what you teach simply by looking at you.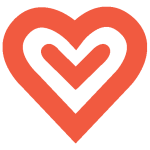 Danielle Stewardson
"The best money I've ever spent"
I think the EMI course is amazing, one of the best things I have done ever! I set out to lose weight but obtained so much more from this course. I gained confidence in myself again and this past month I have felt the happiest I have in years – healthy, motivated, and confident. It's the best money I have ever spent and I wouldn't hesitate to recommend it to anyone. Phil is a brilliant teacher and the results (I lost 4 kilos in 3 weeks) speak for themselves. But it isn't so much about the weight anymore but about getting my confidence back, and feeling healthy and happy again.
Phil was very encouraging and supportive; the classes were informative and inspiring. I really can't talk highly enough about this course and Phil, and not to sound too melodramatic but I feel it's changed my life. The price paid for this now seems ridiculously cheap!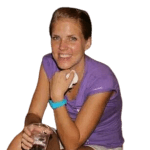 Marte Vindspoll
"Very relevant and useful"
I did not join the course to lose weight, I wanted to feel better, have more energy and optimise my health, I found it very relevant and useful. Some of the information are things you already know but need to be reminded of, and some of the information is new and gave a good insight into what you should and shouldn't eat and also what to look for when buying groceries, etc. I am very happy and satisfied with the course and feel it was definitely worth the short 8 weeks it took. I achieved everything I wanted and am much more confident when it comes to eating out and making the right nutritional choices for my specific needs.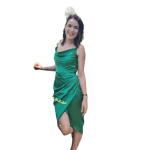 Julie Emery
"I'm full of energy and I love my life"
A great place and great people – the first thing that has worked for me in years. My life is now better than it has been for as long as I can remember, and I have no intention of going back to my old ways.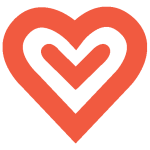 Jessica Gibson
"Lost 8kg, 9cm of her waist & 6% body fat in 6 weeks"
The Eat, Move, Improve course is great. I was a serial dieter and always ended up putting on more weight after every diet ended. Now all of that is behind me, and I have reached my target, and my weight is now under control through the positive lifestyle changes that I have made. I am full of energy, and I love my life. Thank you.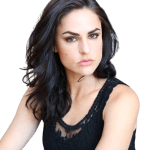 Kim Moody
"Lost 6 kilos in 8 weeks"
Taking Phil's class gave me the motivation and knowledge I needed to turn my life around and get healthy. I now feel capable of making health-conscious choices to maximize my energy and well-being. I have lost about 6 kilos with ease just by changing small habits in my routine. I no longer need 5 cups of coffee to get me through the day because I now know how to sustain my energy with nutritious eating choices. Before this class, I never knew what diet trends to follow, and Phil has taught me that with proper nutrition and exercise, dieting isn't necessary to reach weight-loss goals."
Kim got back in touch 4 months later and wrote… I've been wanting to write to you because I've been eating almost all the good stuff that I learned from your course and exercising as you suggested and I swear I look/feel so much better. I have abs that I never had before! So, thank you!!