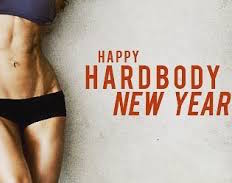 4 Healthy Eating Tips
If you're like most people, the quest to be in shape and manage weight feels overwhelming. And, as if the quest to be fit isn't hard enough, there are often other obstacles to overcome: health/injury issues, time management, mustering up courage or energy. Even if you've been exercising for a long time, there are always new barriers to be broken.
Losing weight and maintaining the weight loss for an extended period of time requires some simple lifestyle adjustments. As long as you keep your adjustments within a sustainable reach, you should be able to lose weight and keep it off without much shock and interruption to your daily life. With the New Year upon us here are 4 tips to help you get in great shape for 2017:
Get Perspective:
Decide on what you really want! How important is your fat loss, fitness and/or health goal? It is a simple question of what is more important to you… that beer? The 30 seconds of satisfaction from eating your favourite treat? Or the amazing feeling when you accomplish your goal and when people compliment you on how good you look. Train your mind to believe no mountain is too high or any goal is too difficult to attain.Following these health eating tips will help you climb that mountain. There will always be barriers to impede your exercise and diet plan.
It can also be about meeting your fears and facing them head-on. Ask yourself what is it that makes you uncomfortable? Have you let yourself get out of shape and are afraid you'll never get back? Do you have an injury that's caused you to be afraid of exercise? If you can visualize creatively, then you can put your fears in check. See yourself as you'd like to be. Acknowledge how good it will feel to achieve your goal.
Exercise Daily
Daily activitywill make a big difference to your body shape and to the way your body processes calories. You will become more efficient at burning fat for fuel. You will build your muscle mass, which in turn will increase your metabolism.You also increase your endorphin flow, which means that you will note an improvement in mood and attitude.
Physical activity does not require a large amount of time to receive all of the above benefits. You simply need to move daily and workout regularly. Whatever the activity is, keep in mind that it should elevate your heart rate and it should make you breathe slightly heavier than normal. Workouts can be as short as 10-15 minutes, so time is not an issue. However, these short bouts of exercise need to be intense.
Eat in Moderation
When you are trying to lose weight or sustain lost weight, it is vital that you allow yourself to eat all foods, but eat the unhealthy ones in moderation at restricted times. The primary reason for many diets to fail is that people reduce the foods that they allow themselves to eat so drastically that they feel anxious after awhile eating the same things time and time again. When you allow yourself to give into simple cravings, every now and then, you are rewarding your subconscious and making it less tempted to crave larger portions of the bad foods. Most people need time to physiologically and psychologically wean themselves off chemically loaded, junk foods.
Have a Buddy
Studies prove that having a support network increases your chances of maintaining a diet, exercise routine, or long-term weight loss. Buddies are fabulous motivators. They will keep you attuned to your habits and help you be accountable throughout the day. If you must, enlist the help of a partner to be an appointed weight loss guardian. He or she will be tasked with ensuring that you stick to your weight loss goals by encouraging you to report your progress several times a week.
It is hard to change your lifestyle. It can be painful to begin to exercise. It takes time to adjust to new habits and for your body to start to feel the benefit and enjoy exercise. It will not be easy… but it will be worth it!
Stay in touch – Join our online and email community to keep up-to-date with our articles, recipes, workouts and awesome events